By Raphael Shevelev on July 4, 2013
In 1964, the United States Embassy in Pretoria, South Africa, had two Fourth of July parties. One was for people of all ethnicities. The other was a reception for government officials, "sanitized" for whites only. Invited to attend, I declined, repelled by this American tolerance of apartheid.
A few days later, I visited the Embassy to talk with Public Affairs Officer Dr. Argus J. Tresidder about my upcoming departure to the United States as a Fulbright grantee. When I told him of my annoyance with how the Embassy had behaved on the Fourth, he suggested I express my views to Ambassador Joseph Satterthwaite. From the smile on his face, I could see that he fully expected me to accept the challenge. He was right. Growing up in South Africa, and having worked for the heroine of the parliamentary opposition, Helen Suzman, MP, had been excellent training for speaking truth to power. I followed Argus to the Ambassador's office and made my opinion of His Excellency's shameful conduct quite clear, in notably undiplomatic language. Argus, still smiling, escorted me back to his office before the Ambassador could recover.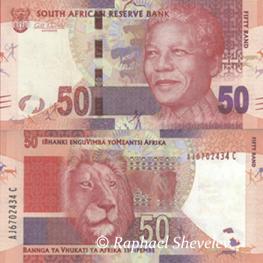 In early December of that year, I returned to my birth city, Cape Town, to say goodbye to my parents before leaving for my new American life. In the evenings we walked together on the Sea Point beachfront, looking out across the water to a clearly visible Robben Island, where, six months earlier, a "terrorist" by the name of Nelson Mandela had been imprisoned. It had been an interesting year. Two days before the Fourth of July, President Johnson had signed the Civil Rights Act of 1964 into law.
Returning to Pretoria, I walked across town to the great terrace of the Union Buildings to pause there and say farewell to my country. I could never have imagined that, thirty years later, a liberated Nelson Mandela would be inaugurated as his country's President on that very spot, and that in 2012 South Africa's currency would feature his portrait.
On the tenth anniversary of my departure from South Africa I became an American citizen. In the course of those years I read widely in American history, while also witnessing the experience of the Civil Rights Movement. This year I shall be celebrating my forty-eighth in-country Fourth of July. While many of my compatriots will be watching fireworks displays and people dressed in eighteenth-century costume re-enacting scenes of the time, the day will mean something else to me. I was born and raised within the British Commonwealth, and have family and close friends in England. My visits to Britain have been delightful, and I do not hold any grudges against King George III or his descendants.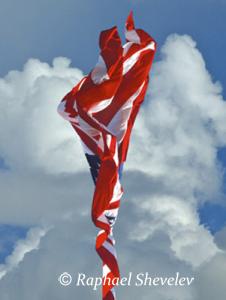 For me, our Independence is not so much about the past, but about the continuing dynamic of our country. It's about becoming independent of all forms of prejudice, discrimination and anti-science foolishness. It's not only about following the trajectory of our Founding Fathers and their astonishing brilliance, but about holding dear the lessons of a continuing momentum for extending civil rights. It's about recognizing that this country, and indeed no country, can afford to continue "traditional" attitudes to minorities, women and gays. It's to value not only Jefferson and Franklin, but also Dr. Martin Luther King, Jr., Rosa Parks, Cesar Chavez and the pioneers of gay and women's rights. It's to celebrate that previously excluded groups now include high government, business and academic figures. It's to rejoice in the courage of Lily Ledbetter's struggle for equal pay; Edith Windsor, the plaintiff in the DOMA case; and Texas State Senator Wendy Davis. The arc of our Independence continues to move forward, perhaps more slowly than some would like, but nevertheless it moves.
Just days ago, our black President addressed Africa's future in a speech at my alma mater, the University of Cape Town. A thousand miles to the north, one of his heroes and mine, Nelson Mandela, lies in a hospital while the world waits. I believe the United States Embassy in Pretoria has had only a single Fourth of July party per year for decades now. The arc moves.
Before the destruction of New York City's Twin Towers, my American-born francophone wife encountered a French tourist couple on the observation deck. They told her that they admired America's dynamism, but observed condescendingly "La civilisation ça viendra" – civilization will (eventually) come. They were wrong. Civilization has been evolving here all along, but it is unlike Europe's more constrained and settled curriculum. In every field of human endeavor, American civilization is a magnificent work in progress. Commemorating the history of our Independence is only the preface to building our future. I have great nostalgia for that future.
_________________________________________________________
© Raphael Shevelev. All Rights Reserved. Permission to reprint is granted provided the article, copyright and byline are printed intact, with all links visible and made live if distributed in electronic form.
Raphael Shevelev is a California based fine art photographer, digital artist and writer on photography and the creative process. He is known for the wide and experimental range of his art, and an aesthetic that emphasizes strong design, metaphor and story. His photographic images can be seen and purchased at www.raphaelshevelev.com/galleries.