Vasudha and Saraswati
Our friend Vasudha Dalmia, pictured in front of a statuette of Saraswati, the Hindu Goddess of knowledge, art and music. The background is my photograph of the sheesh mahal (hall of mirrors) in the great fort of Amber, Rajasthan. See following portrait for bio information on the sitter.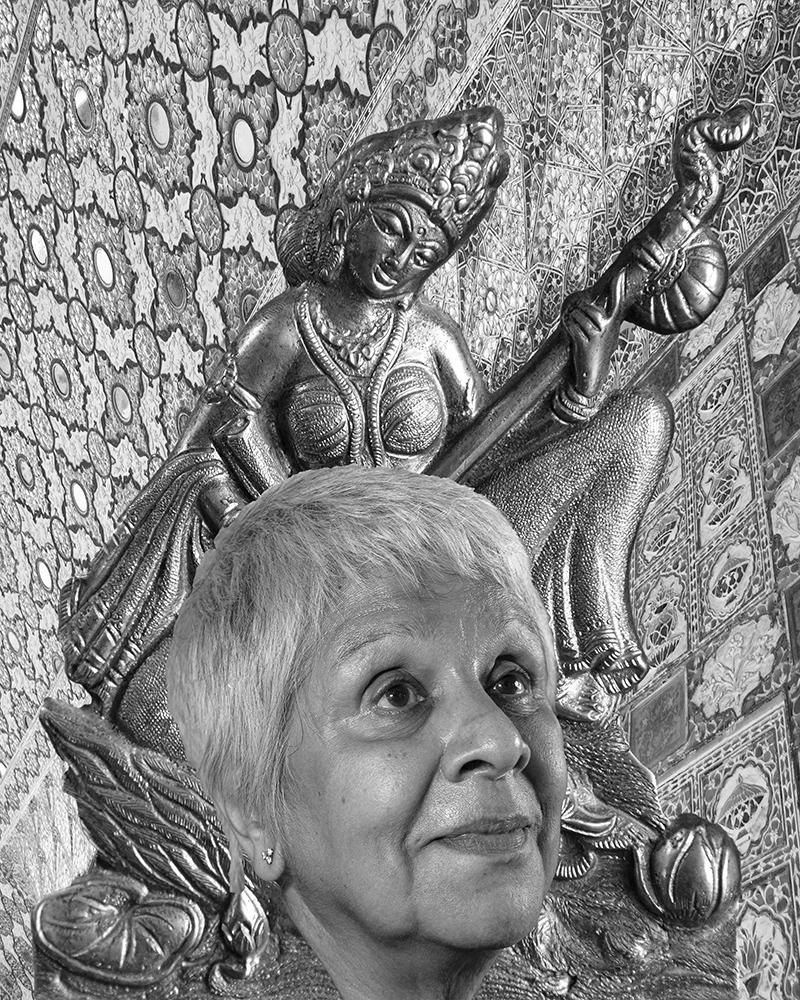 To return to the main page of this Gallery use the back arrow on your browser.