Valda In Autumn
About Five years ago I received an email message, commenting favorably on one of my articles, from Paul Sanders, former Picture Editor of The London Times. He also sent a link to his friend, Valda Bailey, who also wrote. For these past five years, Valda and I have been corresponding frequently and deeply about art and life, ambitions, family, travel, culture and just about everything else. This correspondence has been an important part of my life, and letters from Valda are always an occasion. I proudly own three of Valda's works, framed on my walls, and a generous gift, a boxed copy of her handmde book, FRAGILE. She calls herself a photographic impressionist, and it is more than a title of convenience. It is a small clue to the quality of her creative brilliance, increasingly celebrated internationally. Her work can be seen at www.valdabailey.com.

We've often talked about visting each other, she coming to Northern California, I going to East Susses, England.

Yesterday, Thursday, September 19, 2019, it actually happened when she, her husband and mother arrived at our door for conversation and dinner. It was her birthday. The evening passed as in a dream, but also in the reality of delight in each other. It is an understatement to say that our first face-to-face meeting was an immense event for those present. Valda is in California to scout out opportunities for her to do workshops, which she has done in many other places, many other countries. Responding to her travel to California, I, and others made sure that the Center For Photographic Art, Carmel, will give her the opportunity of talking about her work. I photographed her sitting with me in my study last evening. I owe this beautiful relationship largely to photography, but it will continue for even more important reasons: warmth, humor, intelligence and great mutual respect, the elements of true friendship. The accompanying image is intended to show two seemingly contrary parts of Valda's personality: her willingness to engage, and her need for privacy.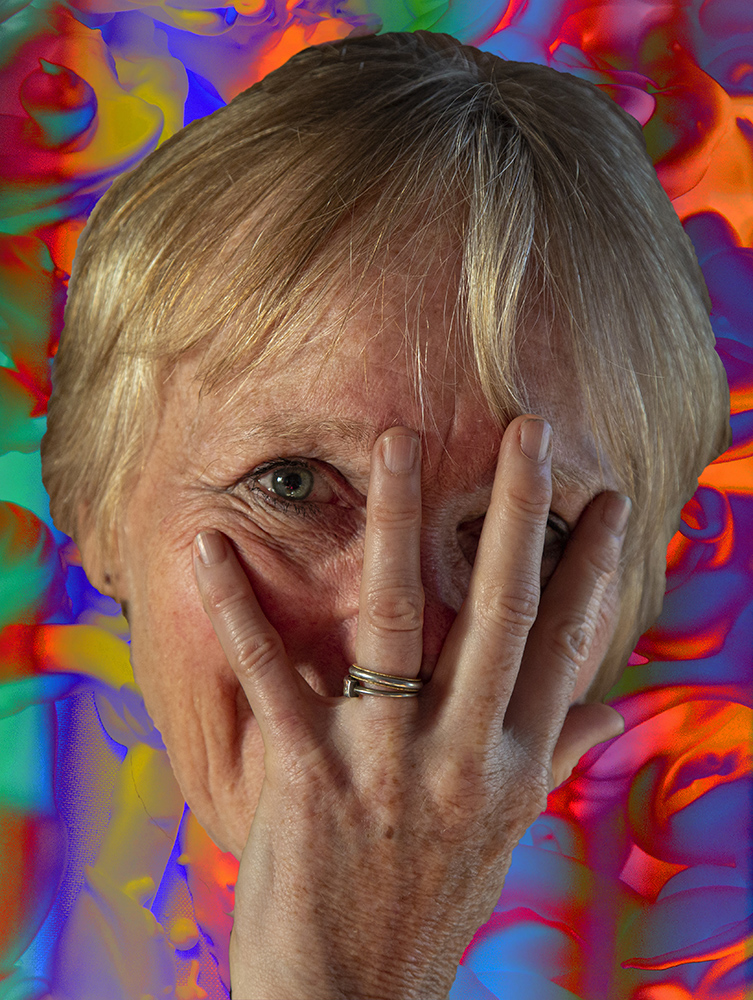 To return to the main page of this Gallery use the back arrow on your browser.