75 Years Later
In 1939, just as World War II broke out, I met my first photographer. My parents had their infant son photographed at Springett Studios, a modest little house located in Flower Street, The Gardens, Cape Town. The photograph was actually black and white, but meticulously hand-colored with translucent oils. My parents took me back there when I was three. Neither father nor mother ever learned to use a camera. One summer while at the South African College High School, I worked at Springett's for three weeks in the darkroom, and detested every moment. In my forties, I was invited to a party near the Claremont Hotel, in Berkeley, California. On a wall of the house I saw a baby picture of a little girl that looked uncannily like this one, so I said to the hostess "You were born in Cape Town, and your parents had you photographed at the Springett Studios." She looked astonished. "How did you know?"

I did this self-portrait on the eve of turning seventy-six.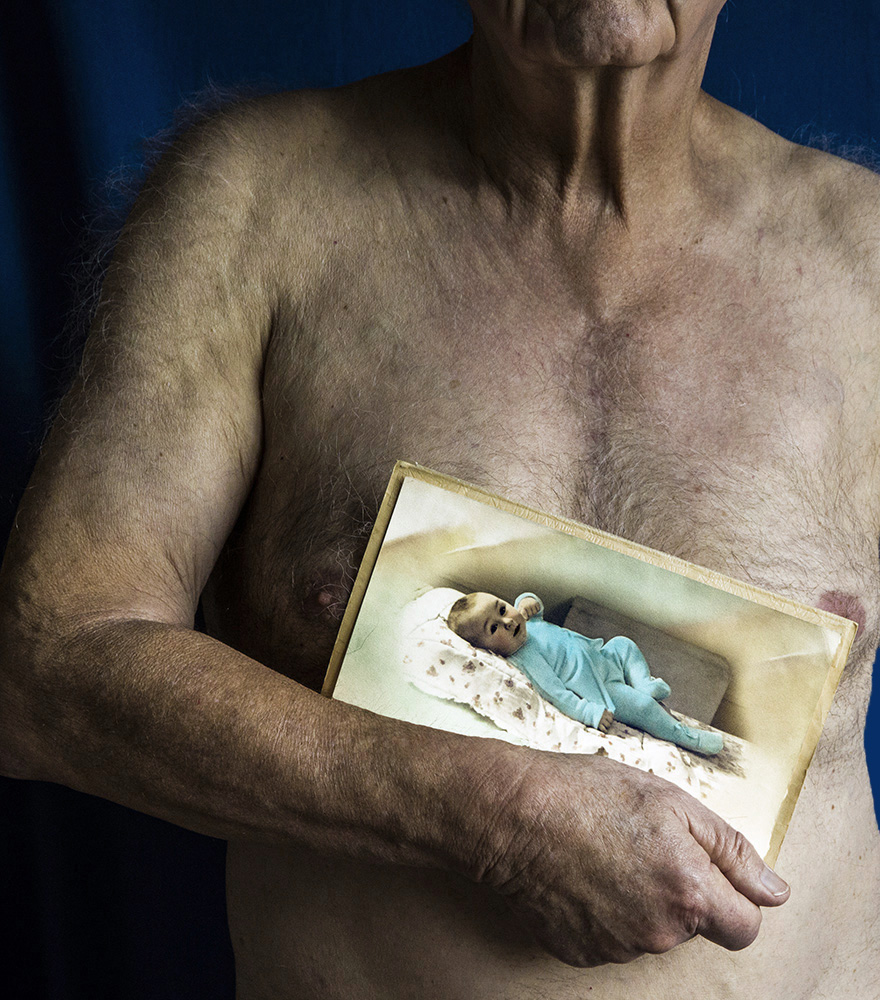 To return to the main page of this Gallery use the back arrow on your browser.